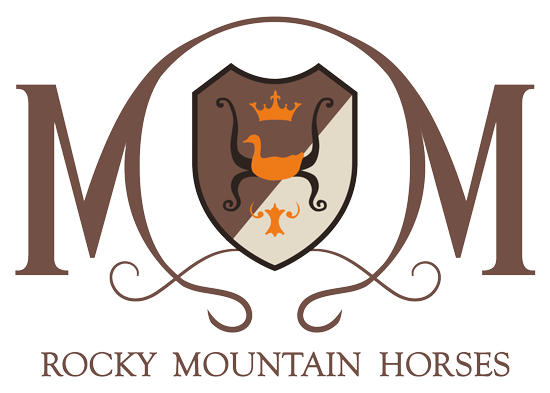 Welcome at Hof Hählgans - meet the largest herd of Rockies in Europe!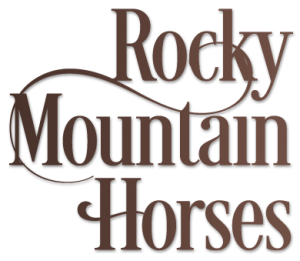 Are you fascinated by easy going, friendly horses with a beautiful color and a smooth gait? Then you will probably enjoy visiting our pages. We want to present the largest Rocky Mountain Horse (RMH) herd outside of the North American continent.
Being involved in gaited horses since 1986 and having bred National Champions of the Peruvian Paso and Icelandic breeds, we knew exactly what we were looking for when we selected our breeding stock in the heart of the RMH community, in Kentucky. A healthy, sound and sane horse in a beautiful color with an easy gait.
We didn't want to narrow down on one type, so you will find trail and show type horses. Some are World Grand Champions, State Champions or even a Rea Swan Versatility Award winner. We have the most sought after colors (champagne, dun, cream variations and chocolate) and bloodlines. Our breeding stock are direct offspring of legendary horses like Johnsons Toby, Choco Dock, Chocolot, Spanish Sundown, Toco Sam, Pence's Blue Boy, Nick, JDs Sambo, Kid Rock, Becknells Red River Rock, Joe Banjo, Diamond Doc, Kentucky Blue.
If you have questions, please don't hesitate and call or mail us.. we love to talk about our horses! The Rocky Mountain Horses of Hof Hählgans are looking forward to your visit.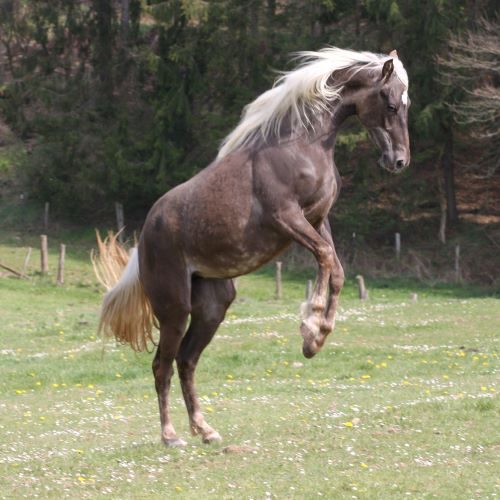 Enough reasons to celebrate!!!
We would like to invite all of our customers to post their favorite picture of the RMH they bought from us on FB or email to us directly so we can post it.
All participating customers will take part in a lottery to win a weekend for 2 people (including a horse) in our new appartement at our farm.