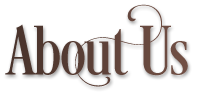 …and why we breed Rocky Mountain Horses
Mireille van Meer and her family have been involved in gaited horses since 1986. She has owned, bred, and shown Icelandic horses, Peruvian Pasos, Mangalarga Marchadores and Aegidienbergers very successfully before discovering the Rocky Mountain horses. She was most successful with her Peruvians, winning the titles German Champion in Ausdauertölt and Naturtölt in open gaited classes. She is a certified Icelandic horse trainer (IPZV), Gentle Touch trainer, veterinarian, and certified RMHA examiner.
With this website we want to give insight: it is our goal to promote this wonderful breed of Rocky Mountain Horses in Europe, of which we are convinced that it has the potential of being the ideal trail horse! Additionally, we strive to breed a sane, sound horse with a beautiful color, a strong conformation and a easy four beat gait suitable for the whole family, preserving the old-time characteristics and abiding to the RMHA breeding standard. We take pride in owning the largest herd of Rocky Mountain horses outside of the American continent and have selected outstanding breeding horses that have proven themselves – in the show ring and/or breeding shed – in Kentucky.
We are located in the outskirts of Bad Hersfeld, the geographical center of Germany and just 8 minutes from the Autobahn A7. Our horses roam 70 hectares of lush greenland and are kept in large lots with run-in sheds in winter. We apply methods of Natural Horsemanship and classical dressage while training them.
Keeping our horses happy makes us happy!