Rocky Mountain horses and Spotted Saddle /Mountain Horses for sale at Hof Hählgans, Germany.
We try to offer horses of all ages. Here is a list of our sales horses, but please don't hesitate to ask about horses that may not be on the list!
MVM Quite Real n Red
Filly born in Jan 2015
RMHA registered
Color: sorrel
Sire: Unreal
Dam: Hershey's Bit-O-Honey
Full Pedigree
Red is a keeper.. with her rare bloodlines we will hope to add her to our string of broodmares in the future.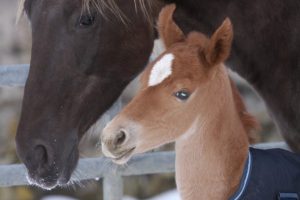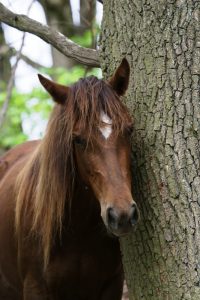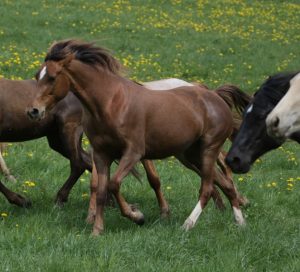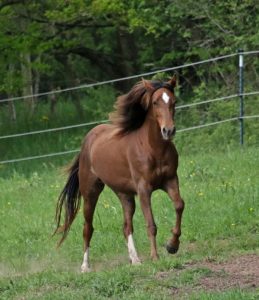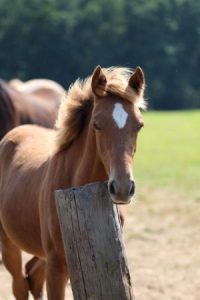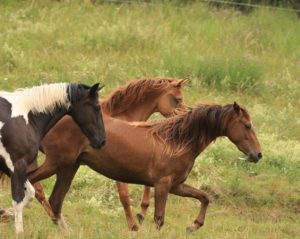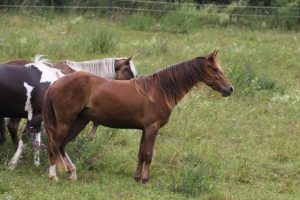 Fifas Mr Bojangles
RMH registered
Gelding, born in 2015 Netherlands
Sire: Champagne Troubadour
Dam. Dazzle Me Fifa
Color: Silver Classic Champagne
Full Pedigree
expected to be approx. 1.52m
What a nice guy, just wants to be your friend and do fun things! Very easy-going sweet gelding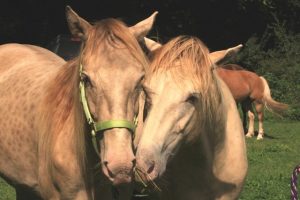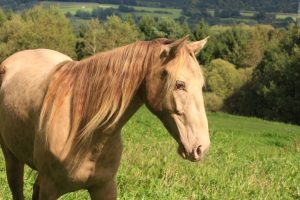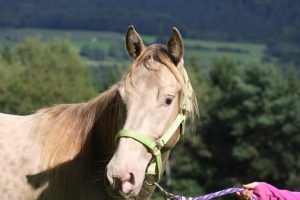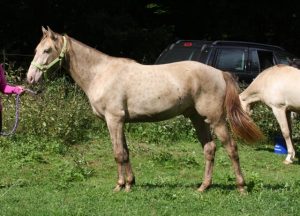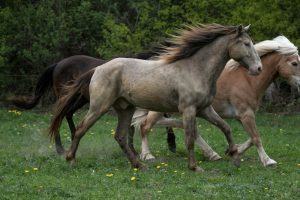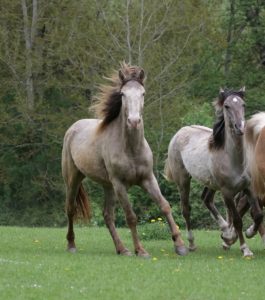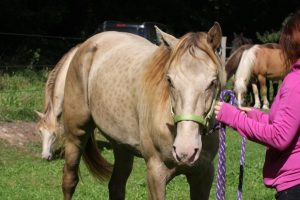 MVM Showgirl
RMH registered
Filly, born 2017 Germany
Sire: MX Wrangler
Dam: CD's Catch Me If You Can
Color: chocolate cream
Full Pedigree
One of the most laid-back chilled babies we ever had! Super easy, friendly, people- oriented girl. Beautiful natural four beat gait with animation. Strong and well balanced conformation.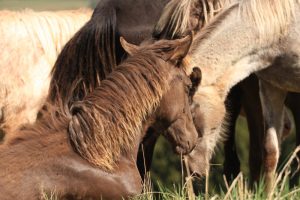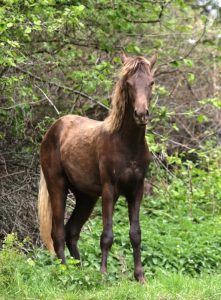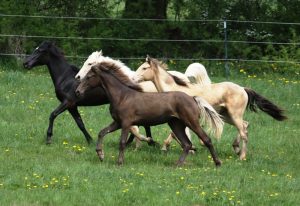 MVM Son Of A Gun
RMH registered
Colt born 2017 in Germany
Sire: Blue Mountain Spirit
Dam: Kathy Blue
Color: possibly homozygous chocolate, possibly with cream gene
Full Pedigree
Definitely the most spirited, hot baby of the year.. lovely gaits, attitude to die for, makes Sonny as we call him a stallion prospect. Great horse for someone who likes showing. Just check out those old bloodlines..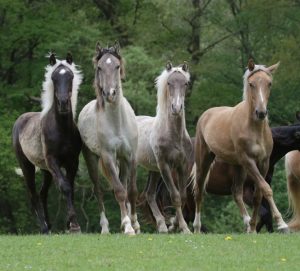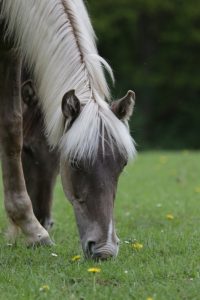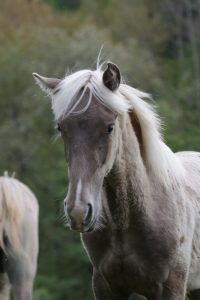 MVM Sundance Kid
RMH registered
Colt, born in 2017, Germany
Sire: MX Wrangler
Dam: McGuire's Misty
Color: palomino possibly with sooty gene
Full Pedigree
This is going to be a big guy.. Very sweet, lovely color!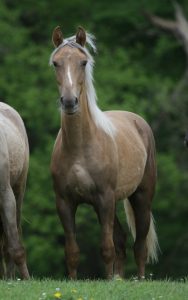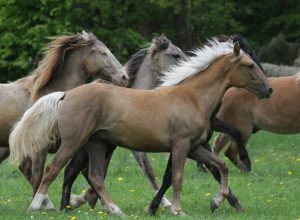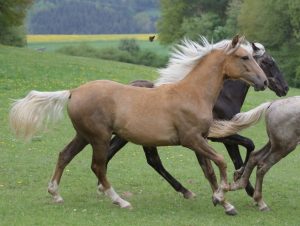 Purdue's Hopscotch
RMHA registered and certified
Born in 2006 in Kentucky, USA
Sire: Purdue's Breyer (2004 RMHA International Grand Champion under saddle)
Dam: Purdue's Innocent
Color: black
14.3h
Full Pedigree
Confirmed in foal to RVF's Risky Business for 2018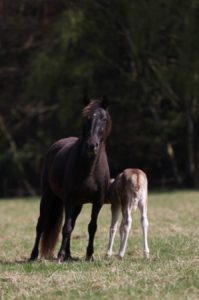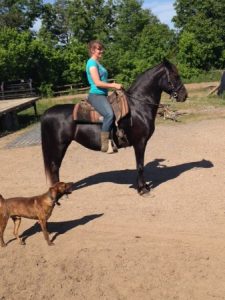 CF's Bonnaroo
RMH registered and certified
Born 2014, Kentucky USA
Sire: Sonny Bono
Dam: Chief Kelly
Color: black
Full Pedigree
Bonnaroo has some impressive siblings.. who hasn't heard of multi champion CF's Zorro? An athletic Park style stallion with a gentle disposition that kids can ride! Or our own CF's Barbarossa, ridden bridleless in gait on our track, surrounded my mares! This mare should be a good one too.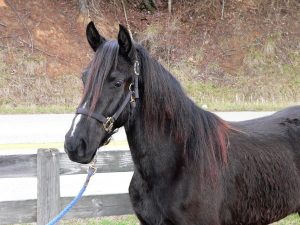 LL's Merry Meg
RMHA registered and certified
Born in 2012 in Kentucky, USA
Sire: LH's Goin' to Jaxon
Dam: Stone's Lucky Lady
Full Pedigree
Color: chocolate
This mare is a sister to many National champions as Hit The Big Time, Jeremiah Johnson, LV's I Am Spartacus and our own LL's Jackie, Oh My.