BBS Rose of Cimarron
Registered RMHA
Born in November 2015 in Texas, USA
Sire: Tigre de Tejas
Dam: Squirrel's Milagro (a direct daughter of Maple's Squirrel)
Color: red dun roan
Full Pedigree
Beautiful, tall and stocky built filly, acquired as a future brood mare. She has it all: gait, conformation, color and old bloodlines!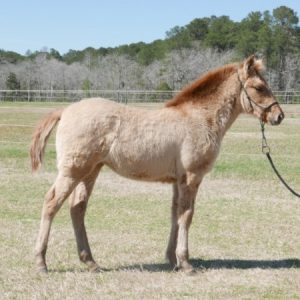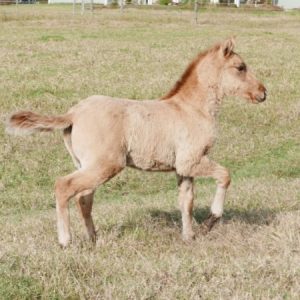 MVM Rumor Has It
RMHA registered
Born May 2016 in Germany
Sire: MX Gabriel
Dam: A Sassy Lassie
Color: silver bay champagne dun filly (rumor has it she might be the first filly with this color within the breed..)
Full Pedigree
Beautiful inside and out, we will keep her in remembrance of MX Gabriel.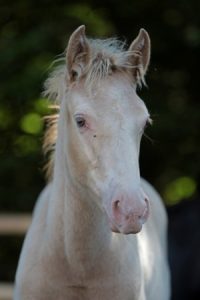 MVM Summer Breeze
RMH registered
Born in 2017, Germany
Sire: GHS Held For Ransom
Dam: Keith's Summer Spice
Color: amber champagne
Full Pedigree
An eye-catching beautifully colored filly, with the athletic potential of her sire, who lives in Denmark currently.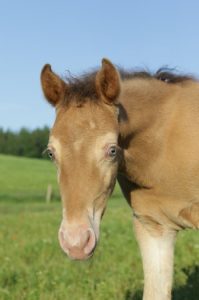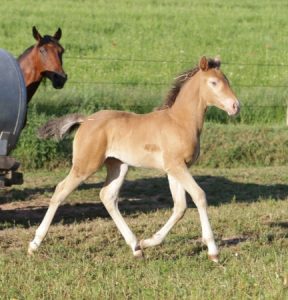 MVM Sunshine
RMH registered
Born in 2017 Germany
Sire: MX Wrangler
Dam: A Sassy Lassie
Color: dunalino (palomino with dun gene)
Full Pedigree
Tall, beautiful face.. super conformation.. and sunny inside and out. Keeping her as a future broodmare.